MIX YOUR OWN
SNOWFLAKE FLUID
AND SAVE UP TO 50% !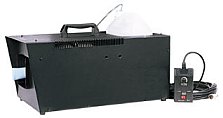 BUY IN CONCENTRATED FORM & MIX ON-SITE!
Now Available
BUY A 5 GALLON PAIL OF
"MICRO"
The Original Fast Drying
SNOW FLAKE
Concentrate
For ONLY $625 Plus Shipping

One 5-gallon pail of "MICRO" Concentrate will mix into
25 GALLONS
of standard use snow flake fluid.
THAT's ONLY $25 A GALLON !
Compare to retail prices at $40 - $46
per standard snow flake fluid gallon!!!
WHY PAY FOR WATER?

SAVE MONEY ON SHIPPING!
Why pay for shipping 220+ lbs. of freight (25 gallons premixed)
when 1 single pail of "MICRO" Concentrate
weighs only 45 lbs to ship???
PLUS... If you need to transport snow fluid on tour, you are
only transporting one 5 gallon pail (mixing with water on-site)
instead of 25 single gallon jugs! So Much Easier!
* No Residue *Odorless *Nontoxic
*Color Safe *Biodegradable
*MICRO will work in all makes and models of
snowflake machines on the market!
CALL STURM 1-262-245-6594
or email dsturmfx@aol.com

"MICRO" is a manufactured product and tradename owned by MICRO MAX, Elkhart Lake, WI

HOME