SNOW MAKING By STURM
P.O. Box 691 Lake Geneva, WI 53147 USA 262-245-6594
SUPER ICE
Artificial Ice Surfaces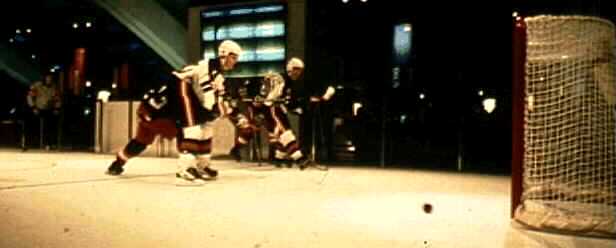 "The adjustment from real ice to SuperIce® is a quick one and skating/playing on that surface was easy.
It is a smooth transition and amazing how it 'feels' like the real thing."
Shawna Davidson, U.S. Women's Olympic Team Finalist.
IBM trade show (Moscone Center-San Francisco, CA).

SuperIce® is the only patented, solid polyolefin flooring with slide elements intended
for use in ice skating. Manufactured through a Southern California company,
each panel is dimensionally 20.0 square feet (4' x 5') or 1.86 square meters,
approximately one inch thick and 100 pounds per panel.



Precision cut and grooved,
the panels are easily locked together with polyolefin splines (slip-tongue and groove system), creating
a smooth, virtually seamless surface that can be installed on almost any solid, level area,
similar to dance floors.

SuperIce® responds to worldwide energy and resource conservation demands without compromising the realism of the ice skating experience. Using a special formula, the built-in "slide element" of the SuperIce® surface simulates the "glide" on wet ice with regular ice skates. On average, with proper maintenance and care, a SuperIce® rink maintains a consistent glide factor of about 90% for the life of the product. By comparison, and depending on the capabilities of resurfacing, some wet ice rinks start with gliding capabilities at 100%, diminishing to about 80% after several hours.
Without refrigeration, extreme water consumption, excessive energy waste and high maintenance costs, SuperIce® facilities provide affordable recreation for diverse communities, particularly in tropical or desert regions where ice skating has previously been impractical. Furthermore, with a limited 10-year warranty, SuperIce® adds new profitable dimensions to the standard rink by allowing longevity with flexibility for other activities. While metal blades on any pair of regular ice skates will glide on SuperIce® as if on wet ice, the surface is not slippery for rubber-soled shoes or indoor roller wheels. In-line skating, basketball and ballroom dancing are all examples of the many possibilities on SuperIce®.
Moreover, compared to the complications associated with wet ice setups, SuperIce® can be installed easily for permanent and semi-permanent venues, making SuperIce® the ideal alternative for special event planning groups. Because portability is a key advantage SuperIce® has over wet ice, SuperIce® is the skating surface of choice for entertainment productions. Currently, SuperIce® takes center stage every year in Radio City Productions' traveling holiday shows, creating the perfect effect for the popular Christmas Spectacular ice dancing sequences. Also, SuperIce® has been featured in movies and the world famous Tournament of Roses Parade.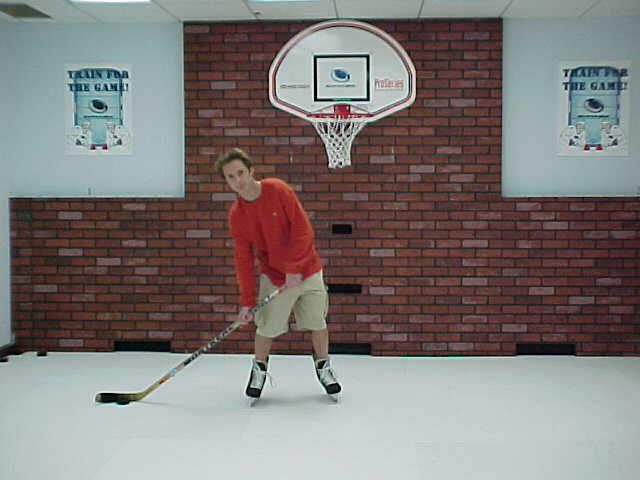 For home use or training, families can set up SuperIce® in their basements or backyards. Space is never an issue because you can just roll a carpet over SuperIce® and use the room for other purposes when you are not SuperIce® skating.
SuperIce® is intended for recreational and training venues and serves to complement or enhance, not compete with, professional ice sporting facilities. SuperIce® skating makes you faster and stronger for wet ice by building endurance and improving your technique, bringing out all of your ice skating flaws. Train on SuperIce® and you will be able to perform power stops, spins and shoot real ice hockey pucks. Whatever your use, SuperIce® is the ideal training tool for all ice skating sports.

DOMESTIC CLIENTS
Advantage International (Georgia)
Baker Bearing Company (Oregon)
Bob Gail Enterprises (California)
Buena Vista Pictures (California)
Chicago Scenic Studios (Illinois)
City of Los Angeles (California)
Disneyland (California)
Fiesta Parade Floats (California)
First Baptist Church (South Carolina)
George & Goldberg Design Associates (California)
IBM (California)
Hockey Horizons (Texas)
Hockey 101 (New York)
Los Angeles Kings (California)
Mitchell Entertainment (California)
National Scenery Studios, Inc. (Virginia)
Parade Company (Michigan)
Producers Video (Maryland)
Puckmasters (Massachusetts, Minnesota)
Radio City Productions (New York)
Rogers Gardens (California)
Serendipity Productions, Inc. (New York)
Spirit of Ford Museum (Michigan)

Email Dieter Sturm with your requirements for a quote.
dsturmfx@aol.com