Sturm's Special Effects

Pyrotechnics Services
Our professional pyrotechnicians can safely burn down a house, explode an automobile, simulate sparking downed power lines or create bullet hits on props and walls. We can coordinate and execute any effect that has to do with:
fire
sparks
explosions
bullet hits / squib work
smokes

Our goal is to create realistic visuals for the camera while maintaining the highest standard of safety on the set.


Licensed by A.T.F.
For Low & High Explosives Work
20+ years of pyrotechnic experience.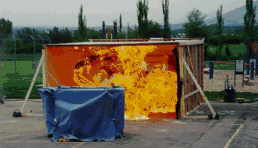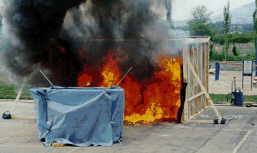 Sturm's Special Effects Intl., Inc. P.O. Box 691, Lake Geneva, WI 53147 USA
Phone: 1-262-245-6594