New Feature
SNOW EQUIPMENT
& UNIQUE ITEMS
By STURM - FOR SALE
Current Inventory January 2010
HOME PAGE

One-Of-A-Kind
Outdoor Cooling System for Festivals, Marketing, & Special Events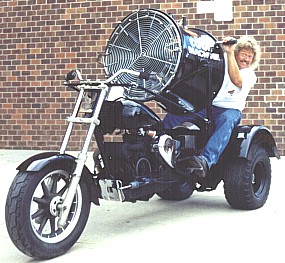 COOL MACHINE AVAILABLE FOR SALE
Complete COOL MACHINE, mist system, and custom Trailer
EXCELLENT BUSINESS OPPORTUNITY.
*Just Reduced $15,000 complete with trailer
For Details, Click Here

***********************************************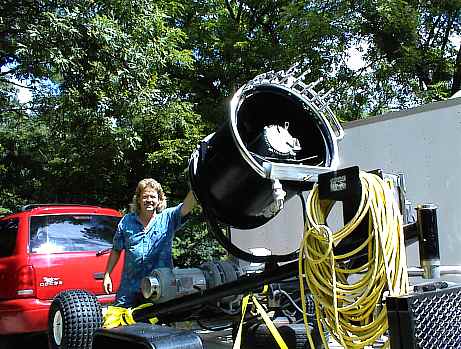 Looking for a used snow gun
like the ones you find on the ski slopes??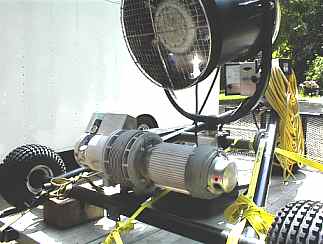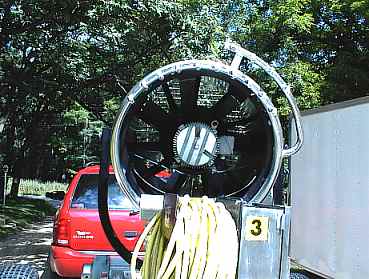 SNOW GUNS
GIVE US A CALL OR EMAIL TO CHECK OUT OUR CURRENT INVENTORY
OF USED SNOW GUNS & MODELS AVAILABLE.
Prices range from $9,000 - $20,000 + shipping
Remember, these types of snow machines
require below freezing temperatures to operate,
electricity (220/230 VAC or 440/460 VAC - 3 phase),
and water supply.

ALSO USED FOR DUST CONTROL APPLICATIONS,
FORESTRY PROJECTS, SPECIAL EVENTS!



DO YOU HAVE
SNOW GUNS & RELATED SNOW EQUIPMENT
OR SOMETHING UNIQUE TO SELL?

HOME PAGE

Sturm's Special Effects Intl., Inc. P.O. Box 691, Lake Geneva, WI 53147 USA
Phone 1- 262-245-6594
Fax 1-262-245-0288
Email: dsturmfx@aol.com