SNOW MAKING
By STURM

MOTION PICTURES TV COMMERCIALS STILL PHOTOGRAPHY
PROMOTIONS SPECIAL EVENTS MARKETING SPECIAL PROJECTS
SNOW PARK & RECREATIONAL SNOWMAKING DEVELOPMENT & CONSULTATION

SnowMaker Trucks, Whisper SnowGuns, SnowFoam Trucks
WaterSculpt Batting, BIO-SNOW2 Flake, Plastic Snow
Spray Snow, StyroSnow, Spray Frost, Impac Snow, Poly-Sorb
Icicles, Iridescent Flake, Roller Snow Drums, Snow Glitter
SnowFlake Machines, Flocking Machines, SnowBall Machine
Artificial Ice Surfaces, On-Site IceBlock Manufacturing System
SNOW PARK & RECREATIONAL SNOWMAKING DEVELOPMENT & CONSULTATION
EXPERT CREWS - COMPLETE WINTER DESIGN
* SPECIAL EVENT/PROJECT CONSULTING *


WE ARE PROUD TO LIST OUR CREDITS
FOR THE WORK WE HAVE ACCOMPLISHED!

STURMS HAVE 30+ YEARS OF ON-LOCATION
SNOWMAKING EXPERIENCE!

EXPERT SNOW MAKING CREW!!!
MOTION PICTURE SNOWMAKING CREDITS INCLUDE:
"GREEN BOOK" "FENCES"
"TRANSFORMERS 3" "DOOM 3" "CONTAGION" "UP IN THE AIR"
"THE WEATHERMAN" "IL MARE" "HILO COUNTRY" "OUT OF SIGHT" "A SIMPLE PLAN"
"HORSE WHISPERER" "FARGO" "BEAUTIFUL GIRLS" "WHILE YOU WERE SLEEPING"
"TRUE LIES" "MIGHTY DUCKS" "LORENZO's OIL"
"CURLY SUE" "UNCLE BUCK" "CHRISTMAS VACATION (Chicago)"
"THE BABE" "COLOR OF MONEY" "LIGHT OF DAY"
"PLANES, TRAINS & AUTOMOBILES" "WITH HONORS"
and many more!!!


Click For Expanded Credits List





STURM's ALL-NEW SNOWMAKER TRUCK CREATES
800 LBS. (363 kg.) OF REAL SNOW
PER MINUTE!!!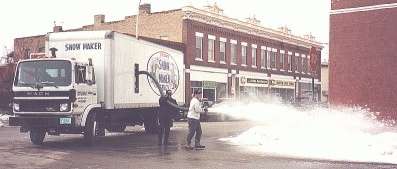 Snowmaking for "A SIMPLE PLAN"
Starring Bill Paxton, Billy Bob Thorton, Bridget Fonda



The all new Sturm's Special Effects SnowMaker Truck is on the road! Sturm's SnowMaker Truck is the fastest,
most powerful system available today. There is no longer any need to wait for proper atmospheric conditions.
The SnowMaker Truck can create REAL SNOW IN TEMPERATURES
BEYOND 90 DEGREES F. (32 C.) instantly.





Making snow for motion pictures since 1984, Academy Award winning
Sturm's Special Effects built the most cost-effective portable snowmaking system available today,
requiring less dressing time and fewer crew members to operate.
STURM's crew is specialized in it's methods.
We are reliable, well trained, and touted as the best in the business.

With our powerful, new SnowMaker Truck, snow is made
at a rate of up to 800 lbs. (363 kg.) a minute!
That's Fast! That's Efficient!
Liquid nitrogen snowmaking system can't begin to compete!

The extreme mobility of the SnowMaker Truck allows us to get into small, hard to reach places,
like alleys and side streets. Off-loading block ice from a semi-trailer into
the SnowMaker Truck allows quick movement of snowmaking equipment into multiple locations
without having to worry about dragging around a 48 foot semi-trailer.
Trailered snowmaking systems just can't physically compete
in speed and mobility either!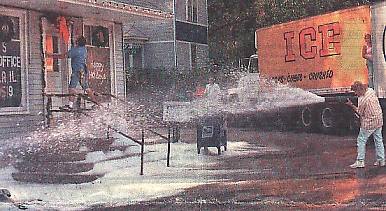 US POST OFFICE-"FLY LIKE AN EAGLE" CAMPAIGN
Remember, the snow that Sturm's SnowMaker Truck produces is pure
frozen ice crystals, created from blocks of ice.
No Plastic...No Liquid Nitrogen...No Chemicals!!!
Paper snow mulching systems are messy and clean up nightmares!
Real snow melts away clean!
Best of all, it's 100% environmentally safe!!!





NFL FOOTBALL TV Commercials
VISIT OUR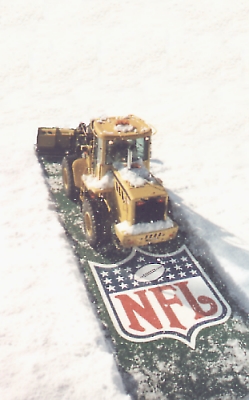 SNOW PICTURE GALLERY



In 1995, Dieter Sturm won an Academy Award for Scientific & Technical Achievement
for the invention of his environmentally safe product, BIO-SNOW 2 Flake





A Note To Executive Producers,
Producers, and Unit Production Managers/Coordinators

EXPERIENCE EQUALS COST SAVINGS!
We've spent years figuring out the fastest and most cost effective ways
to create snow and winter scenes. TIME IS MONEY...
Can you afford,
BOTTOM-LINE
to hire nothing but the best qualified crew
and PROVEN snowmaking equipment packages?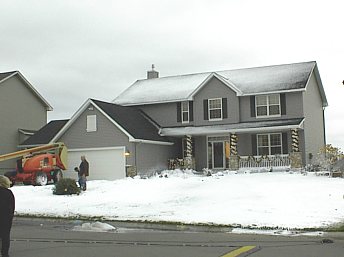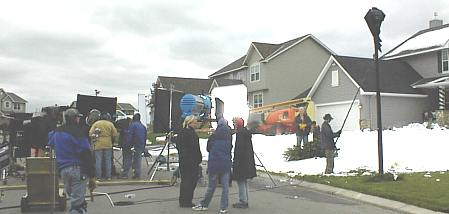 On-location shooting a TV Commercial for "BEST BUY" in Minnesota

Sure there are people and companies that have snowmaking equipment
and sell snow materials, BUT..
DO THEY HAVE THE EXPERIENCE AND EXPERTISE??
We encourage you to ask the competitors exactly what their credit involvements are
when they say.. "sure, we've made snow before...!"
ON-LOCATION EXPERIENCE AND PROBLEM SOLVING IS IMPORTANT
AND VITAL TO THE FAST PACE OF MOVIES & TV.





CHECK OUT
Sturm's
SNOW FOAM TRAILER SYSTEM
500 Gallons of Sno-Foam Per Tank!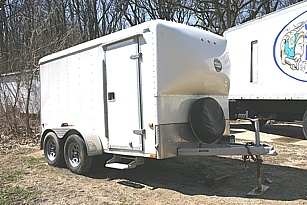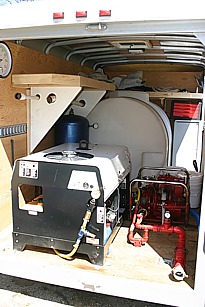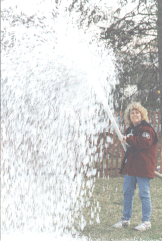 click here
Simulated snow made from high-expansion foam!
Low cost system for whiting out backgrounds.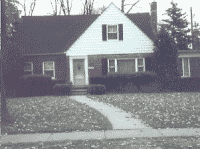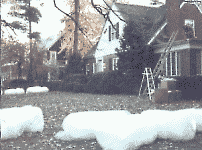 NEW!! WATERSCULPT SNOW BATTING
Do-It Yourself Snowmaking! CLICK HERE





ATTENTION
STILL PHOTOGRAPHERS & AD AGENCIES!
Why wait till winter to shoot or spend huge dollars to travel
for your snow photo shoot?
SEE PHOTO SAMPLES HERE





WE CAN MAKE SNOW
JUST LIKE THE SKI SLOPES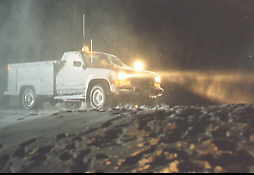 Ohio Power & Light TV Commercial
STURMS Have Lived and Grown Up In the Snowy Winter Climates of the Midwest, United States.
All of their equipment has been designed to work in cold-to-sub freezing temperature ranges.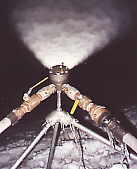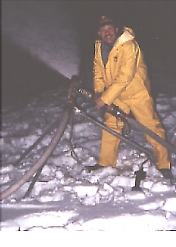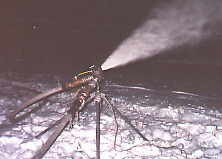 Ask us about our cold-weather portable snowgun systems!
We've used our snowguns for such projects as General Motors, "FARGO", and more!!!






ICE SKATING IN SUMMER??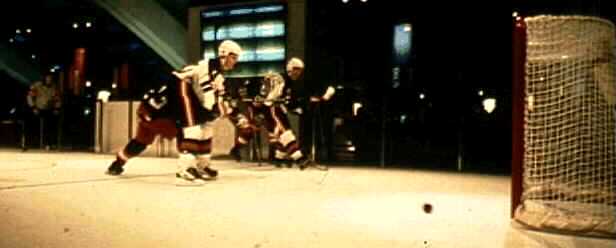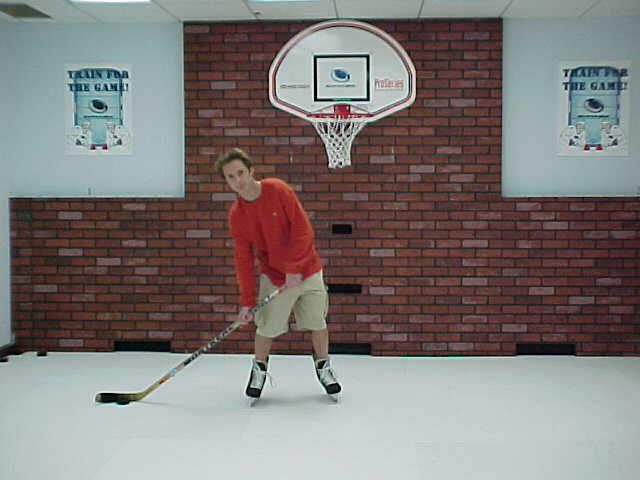 YOU BET!!! ASK US ABOUT
ARTIFICIAL ICE SURFACES FOR SKATING RINKS!!!



BACK TO MAIN HOME

You are visitor
our site.
E-Mail Dieter or Yvonne Sturm for further Information


dsturmfx@aol.com
Sturm's Special Effects Intl., Inc. P.O. Box 691, Lake Geneva, WI 53147 USA
Phone 1- 262-949-9068